Jennifer Price breaks the cycle – and her own limitations – UCCS Communique
Jennifer Price has faced walls in her life, from being a single parent to going to school as a first generation student and struggling to create a sense of belonging. As she graduates from UCCS as the owner of her own yoga business, she is breaking down those walls – and building a bright future for herself and her family.
Jennifer Price has torn down walls in her life since she was 16. And when she completes the UCCS with her MBA in December, she will break through something even bigger: a generation cycle of poverty.
What is more important, however, is what it builds. For Yoga, Price is building her own bright future.
Break the cycle
Price grew up in a poor family in Spokane, Washington, and when he was 16 he emancipated himself from an unhealthy home environment.
"I've lived alone since I was 16," Price said. "I had my own apartment. I supported myself – I worked at the front desk at a dealership. I have a high school degree. I wanted to be a paralegal and got accepted into Syracuse University … And then I got pregnant with my oldest daughter. "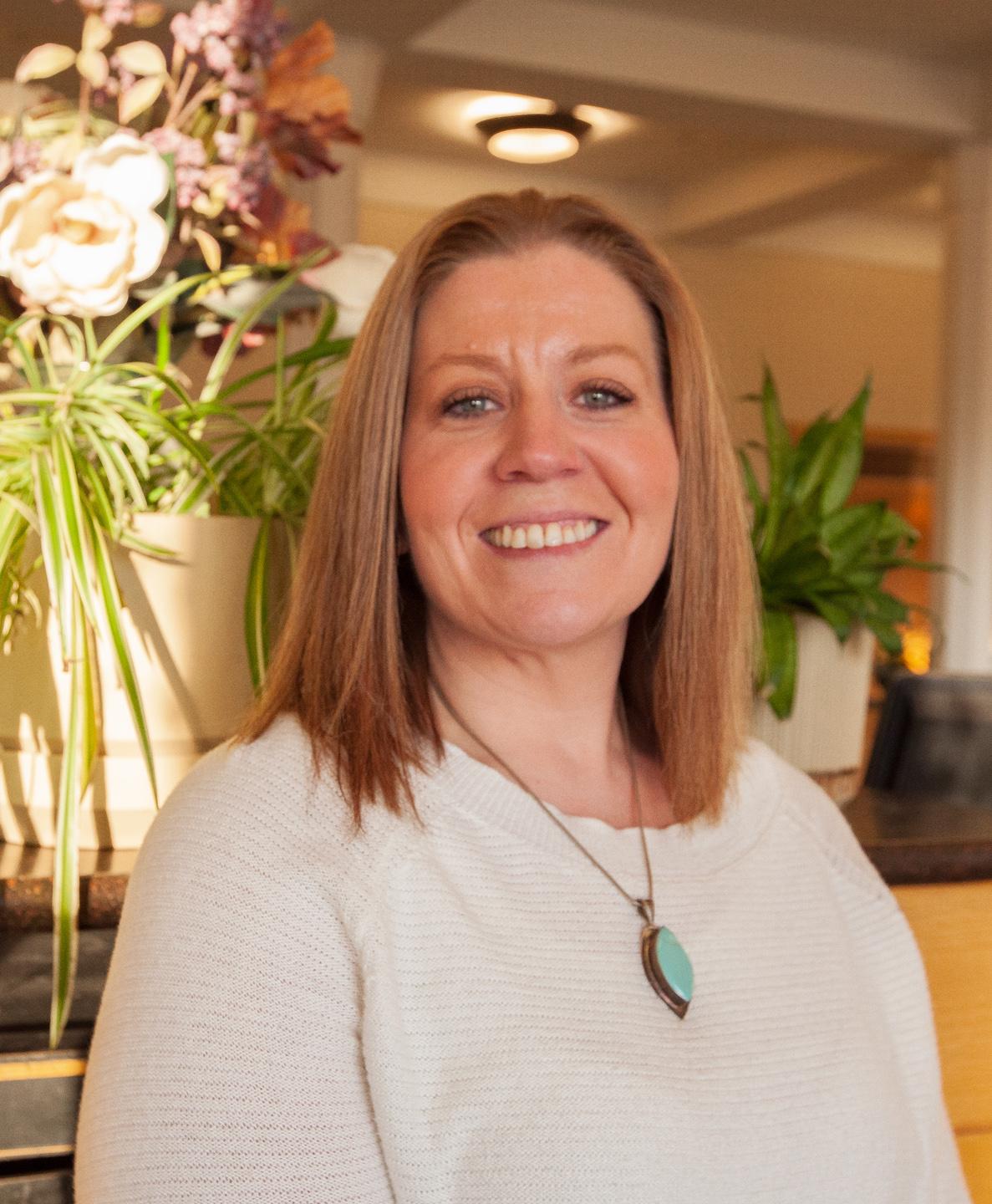 Price's business, Yoga Worldwide, was practically started due to COVID-19 – but going forward it will be a space of inclusivity and belonging.
As she juggled to support herself and her single mother daughter, Price also realized that a career as a paralegal wasn't right for her. She dropped out of college and instead worked as a full-fledged accountant. But she was still hungry to graduate.
"At that point I was married, had one more child, and then got divorced," Price said. "I was a single parent and raised and supported my children. It was a very exhausting time for me. "
However, Price did manage to graduate from the University of Phoenix with a bachelor's degree in business and human resources. She used the degree to embark on a career in the insurance business and worked for travel insurance where she was quickly promoted to manager.
In 2012, Price met her future husband, a writer who lived in Colorado Springs. She and her daughters Kiarra and Leondra moved into the sources in 2014.
When Price bumped into a wall after moving in her career, she knew she and her family were finally stable enough to earn her MBA from UCCS. And when she graduates, Price will be the first in her family to get a high school diploma – not to mention an advanced degree.
"I was so emotional about graduating from UCCS," said Price. "My grandmother started her family when she was 16, which was the line for me. I wanted more for my own children. It was really important for me to break that cycle. "
Lays the foundation
Even before graduating from UCCS with her MBA, Price's business classes paid off. After receiving a promotion this September, she leads a team of insurance agents – and brings to work her passion for helping others.
"The reason I graduated is because I want other people to see their own potential," Price said. "I've always struggled with that in my own life. And it's my passion project: helping people to see their worth, see what they are capable of, and help them achieve their goals. "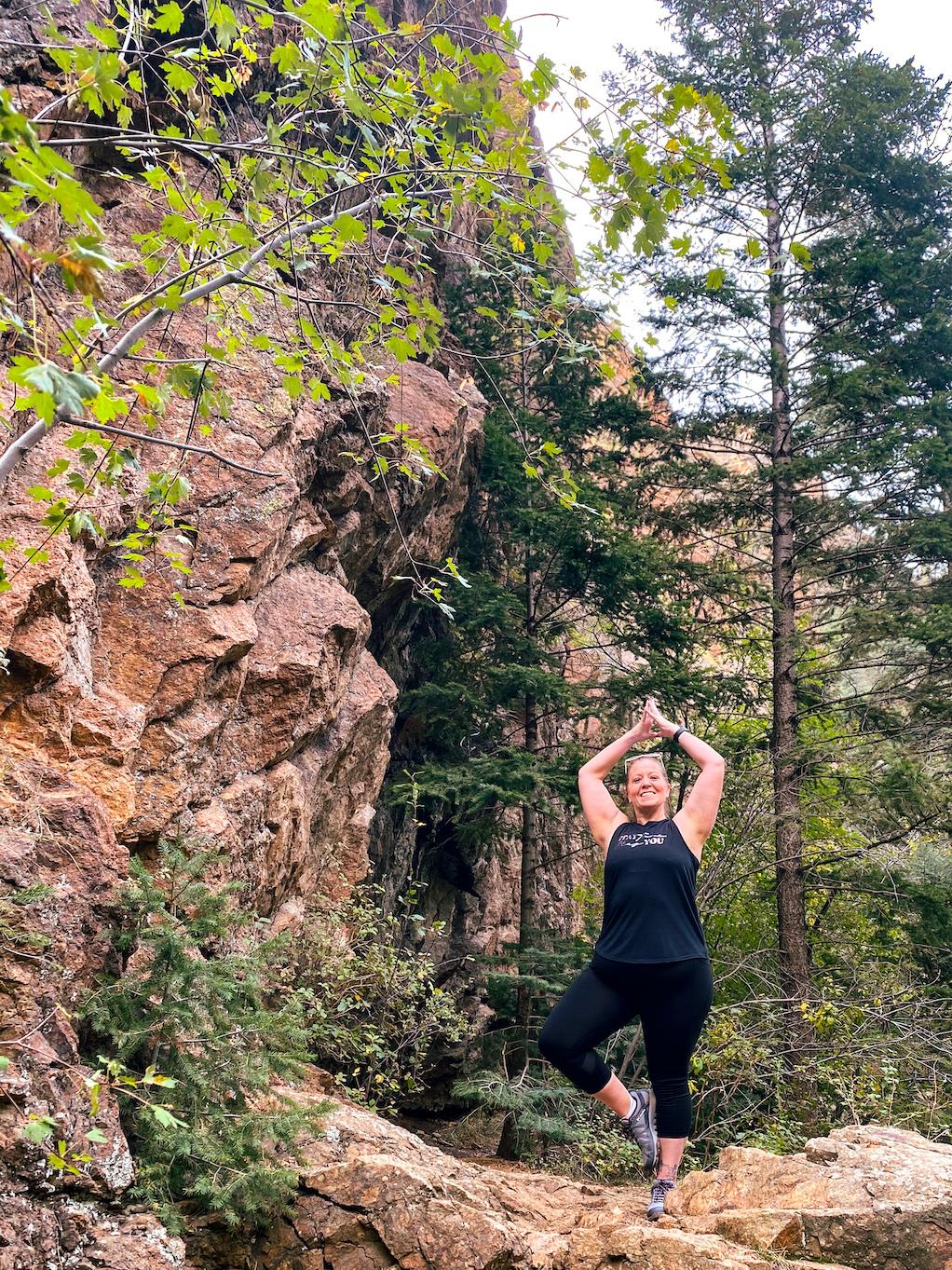 Pricing Practices Tree Pose.
"When I graduate, I'll just keep opening doors to reach these people."
In every way, Price is thriving in her new role. At the same time, she lays the foundation for her own business: a company called Yoga Worldwide.
Price started practicing yoga years ago. The practice quickly became a passion – and even while balancing a full-time job and her MBA, she completed her yoga teacher training in July 2019.
"Even though I had a million other things to do and really didn't have room on my plate for anything else, I knew it was right," said Price. "I felt at home and felt like I belonged. And I've never really felt that in my life. I couldn't ignore it. "
Now Price is focused on bringing the core principles of business and yoga together to create a space where everyone is welcome.
"My yoga business brings yoga to people who feel like they don't belong," Price said. "Because I've always been the girl who doesn't look like she belongs in a yoga class."
For Price, yoga not only brings physical benefits, it can heal entire communities emotionally and spiritually.
"When you step on your mat and practice yoga, you can connect with yourself – not just in your body, but also in your soul," says Price. "It enables you to connect with parts of yourself that you may have forgotten or struggled with, or perhaps with places that need healing. I think yoga can bring power to a person who they didn't know existed. I know it did for me. "
Although Yoga Worldwide has been practically launched due to COVID-19, Price knows that between the skills she learned at UCCS and her own determination, she can keep the company successful – and inclusive.
"I want to create a community where everyone is welcome, no matter what they look like, regardless of their background or the challenges they have faced physically, mentally or emotionally," said Price. "This is the gift I want to give people – the gift of finding yourself and finding your place."
Build a bright future
While Price is building a business, she is also building a bright future for herself and her two daughters.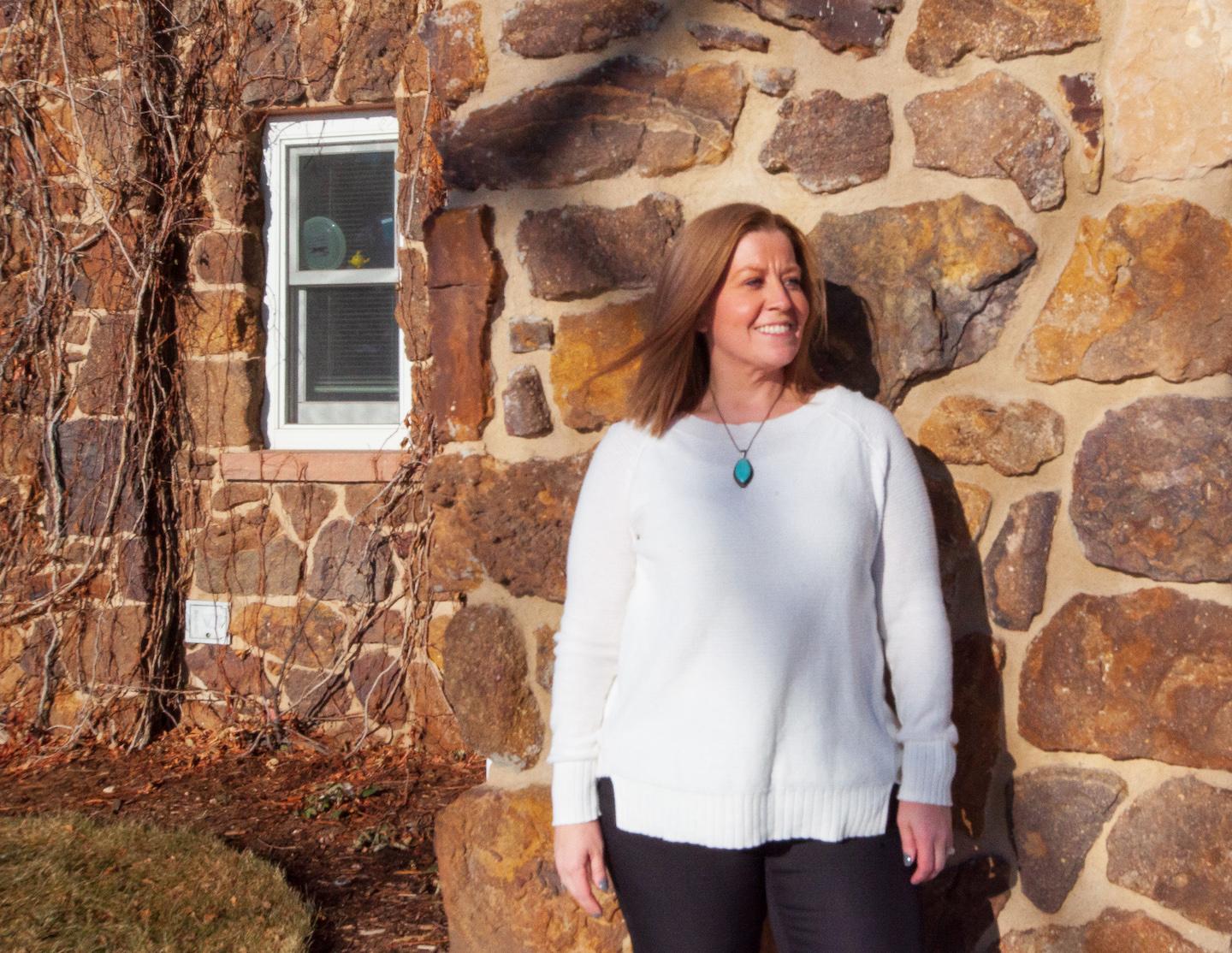 When Price announced that her eldest daughter, Kiarra, had just been accepted into the UCCS, she smiled through tears.
"So I can see that she's going to college …" Price paused. "It means I broke the cycle."
"There is no such feeling of giving my daughters a better life than me," she continued. "My two children want to be doctors. And the fact that it wasn't a question just cracked me open. It wasn't about whether they would go to college – it was about what and where to go to college. "
"I was able to show my two daughters where hard work can bring them to life," said Price. "You could see not only the struggle but also the success and want the success for yourself."
"And that's it. I've made up my mind."
Price will be one of a record 1,100 summer and fall semester graduates at UCCS. She will celebrate her success during the 2020 Fall Ceremony on December 18. Congratulations to Jen and the 2020 class!