Give a particular Valentine's Day reward … from me!
Valentine's Day fundraiser
On this Valentine's Day, give your loved one a personal message from Dr. Greger in a special video that he will record on your behalf. The first 100 backers to donate $ 100 using this form will receive a personalized video email for their loved ones. Tell Dr. Greger just what to say!
Last day to register for our free webinar
With a six times higher death rate in black America than in white America, COVID-19 pointed to the differences in racial health in the United States. In my upcoming hour-long live webinar, I will delve into the question of why black Americans died sick and younger than their white counterparts before the pandemic began. Despite the same education and socio-economic resources, black Americans suffer disproportionately from chronic illnesses. What role can eating habits play, and what happens when you feed people soul food that is good for the soul and put plant-based diets to the test? Further information and registration can be found here.
Date and time of the webinar: Friday, Jan. 22 from 3 p.m. to 4 p.m. ET
Free B12 Infographic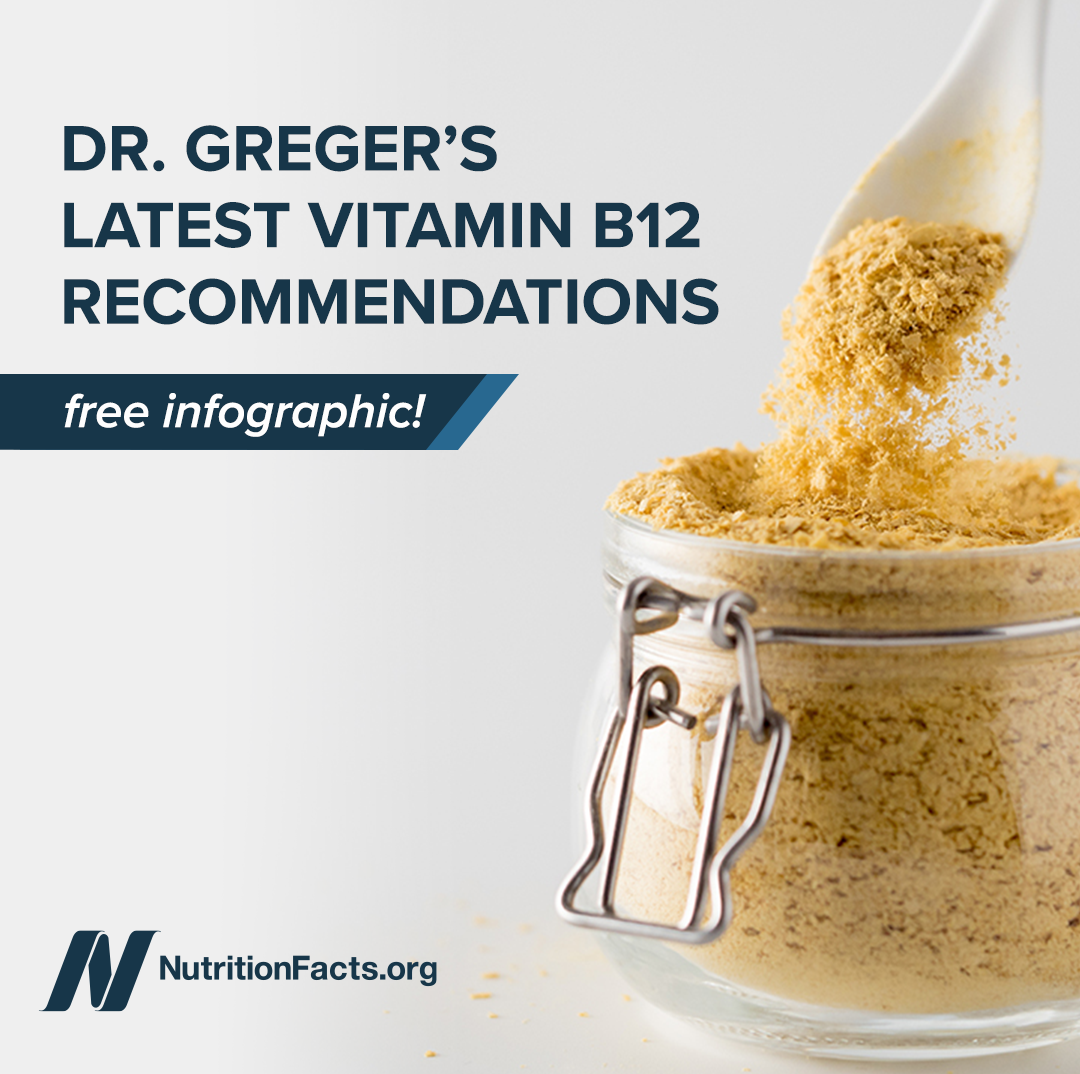 New subscribers to my newsletter will receive a free infographic on my latest B12 recommendations.
Don't worry if you are a current subscriber. You can download your copy here!
New year's resolutions are slipping?
Take with Dr. Greger and the psychologist Dr. Doug Lisle attended this mini-course taught by health coach Dr. Jen Howk is hosted. From January 26th to 29th, this new series of webinars will discuss why willpower alone is often not enough to achieve our health goals. Register at www.jenhowk.com.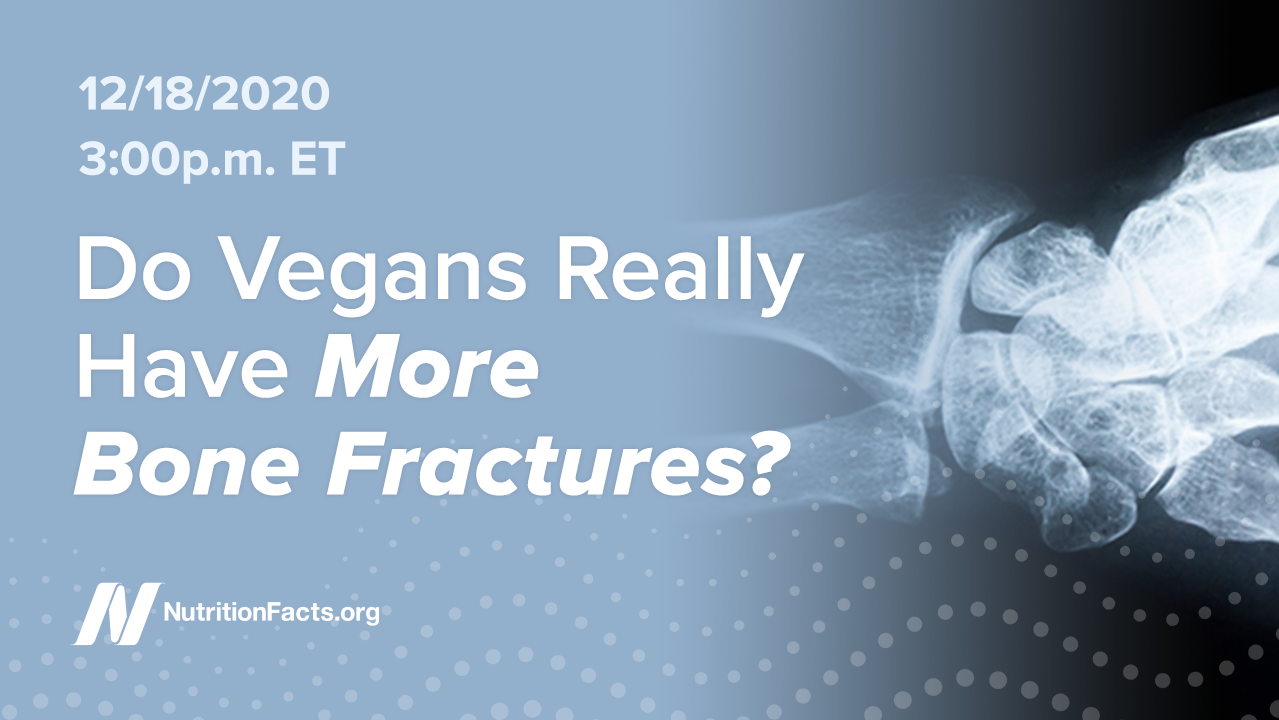 Do vegans really have more broken bones?
Check out the replay of the hour-long live presentation of the latest EPIC Oxford study results, which indicated that plant-based foods have negative effects on bone health.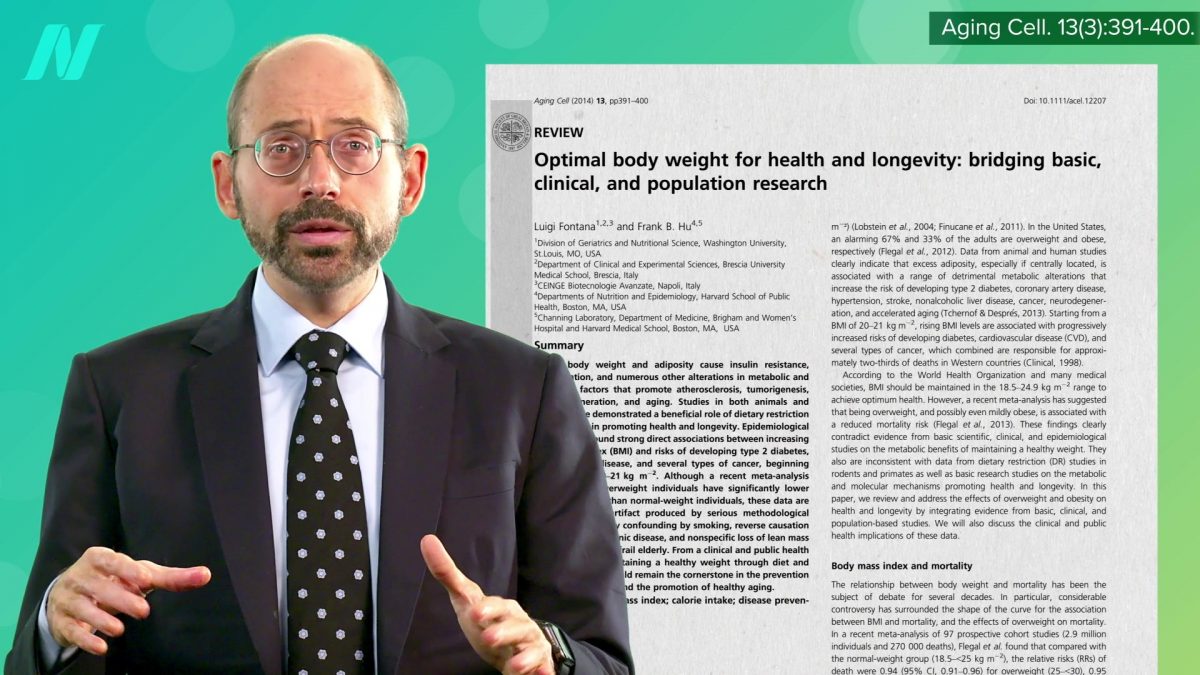 What is the ideal BMI?
Is there a unisex table to see what your optimal weight might be based on your height?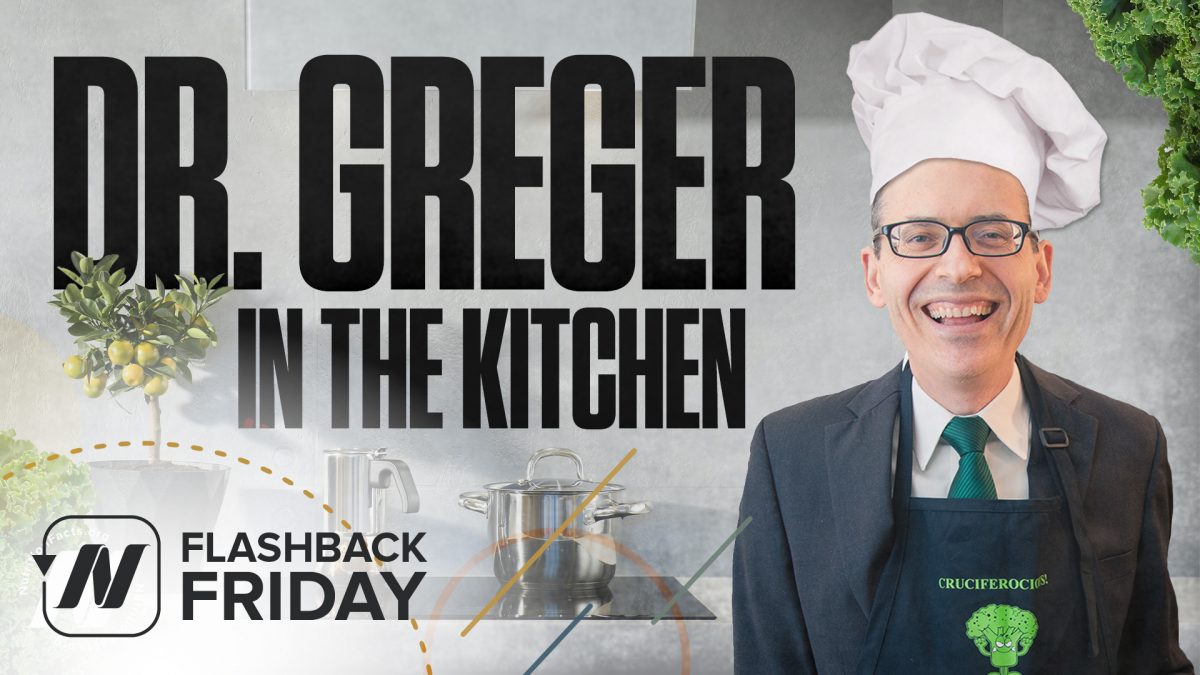 Flashback Friday: Dr. Greger in the kitchen – my new favorite dessert
Dr. Greger conjures up matcha ice cream, inspired by a recipe in his cookbook.
Volunteer Spotlight: Viviana Garcia

Reading How Not to Die in 2016 had a huge impact on me. So I took a WFPB diet and joined NutritionFacts as a volunteer translator. It is an honor to help ensure that people in Spanish-speaking countries receive science-based information about nutrition. Our healthier choices have a positive impact on our families, global public health, and the health of our planet. So I appreciate this opportunity to work with a great team.
My favorite recipe: Golden Quinoa Tabouli from Dr. Gregers Cookbook How I Love Chickpeas and Turmeric!
Live Q & As January 28th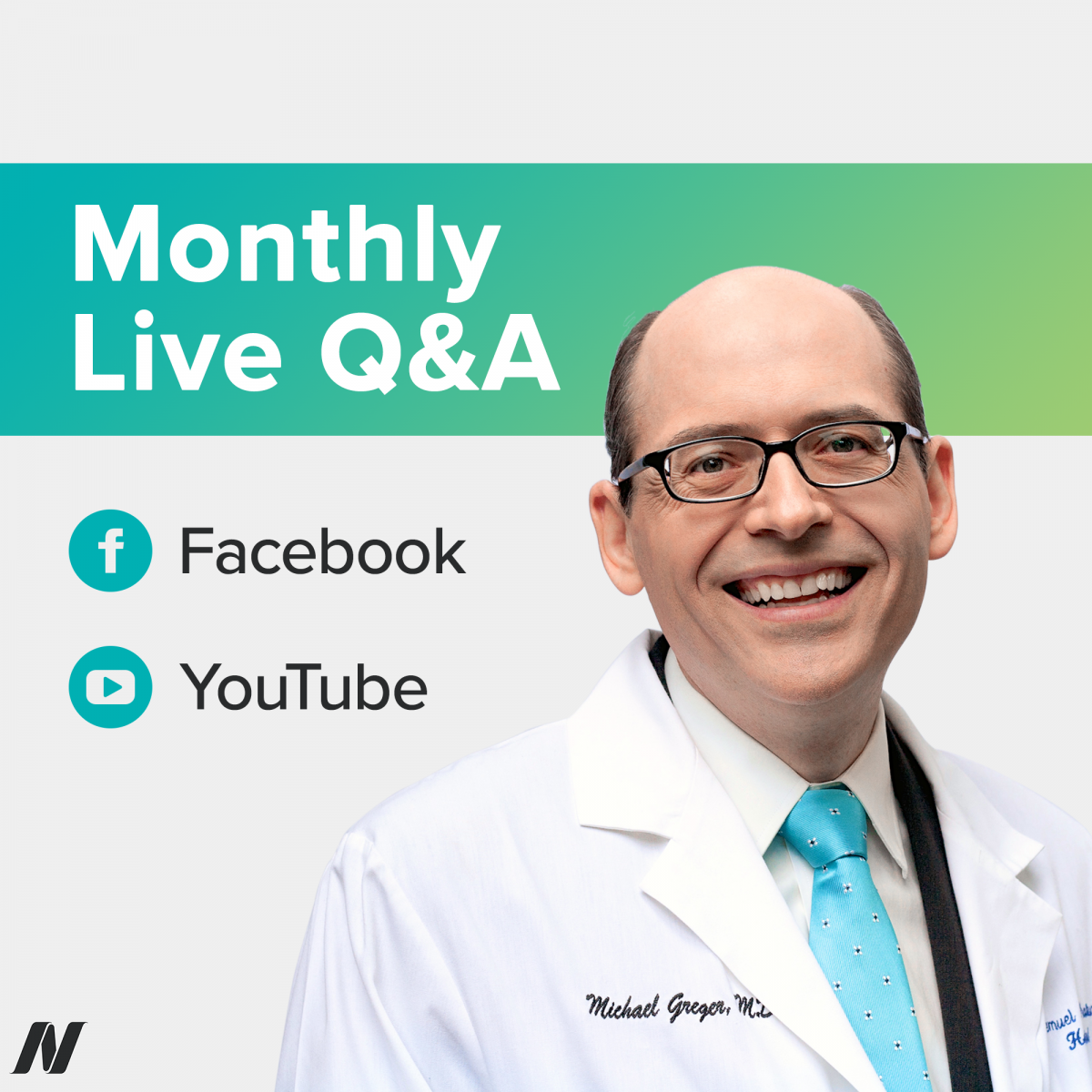 Every month I live questions and answers right off my treadmill and January 28th is the day.
Join our Facebook page or YouTube channel at 3 p.m. ET. I will stream to both at the same time.
I'm also happy to have the opportunity to speak to myself live Tracye McQuirter, MPH. Join us on Instagram at 5 p.m. ET.
Tracye McQuirter, MPH, is an award-winning public health nutritionist, 34 years vegan, and the author of Ageless Vegan and By Any Greens Necessary. She recently launched the 10,000 Black Vegan Women movement that is helping and counting 12,000 women to regain control of their health.
You can find links to all of my previous live questions and answers on NutritionFacts.org. If that's not enough, remember I have an audio podcast to keep you company.
We want to publish helpful health content every month, but we also want your posts on how we can make it even better. Please fill out this short survey to share your feedback.
In health,
Michael Greger, MD
PS: If you haven't already, you can subscribe to my free videos here and watch my live annual review presentations: