Business spotlight: Lotus Living Arts Studio | Latest Headlines
The yoga studio is a comfortable and welcoming place to practice. Photo by Neil Swiacki
By Neil Swiacki / Special to the Independent Tribune

According to the National Center for Health Statistics of the Centers for Disease Control and Prevention, the popularity of yoga has increased from 9.5% of the population (2012) to 14.3% in 2017. In other words, in 2012 and now, about 30 million people were practicing yoga – it's closer to 47 million. That's an increase of 17 million people!
As yoga grows in popularity as a supplement to traditional medicine, some small businesses are finding their move. Or downward facing dog … or passive warrior … or cat-cow. Concord's Lotus Living Arts Studio is a growing yoga studio.
If you are unfamiliar with yoga, its principles, poses and its physicality, the Lotus Living Arts Studio of Concord can calm your curiosity. Owner Vicky Geros has been running her yoga studio since 2009 and is dedicated to building her business with the spirit of downtown Concord.
"We built our store in downtown Concord from floor to ceiling," Vicky proudly proclaims. A quick look at the facility and its attention to detail is revealing. Beautiful wooden floors, original ceiling tiles, traditional moldings and cleanliness with white gloves are part of Vicky's passion for the art of yoga.
Her business partner Gerald Moose teaches those who want another type of graceful exercise, Tai Chi.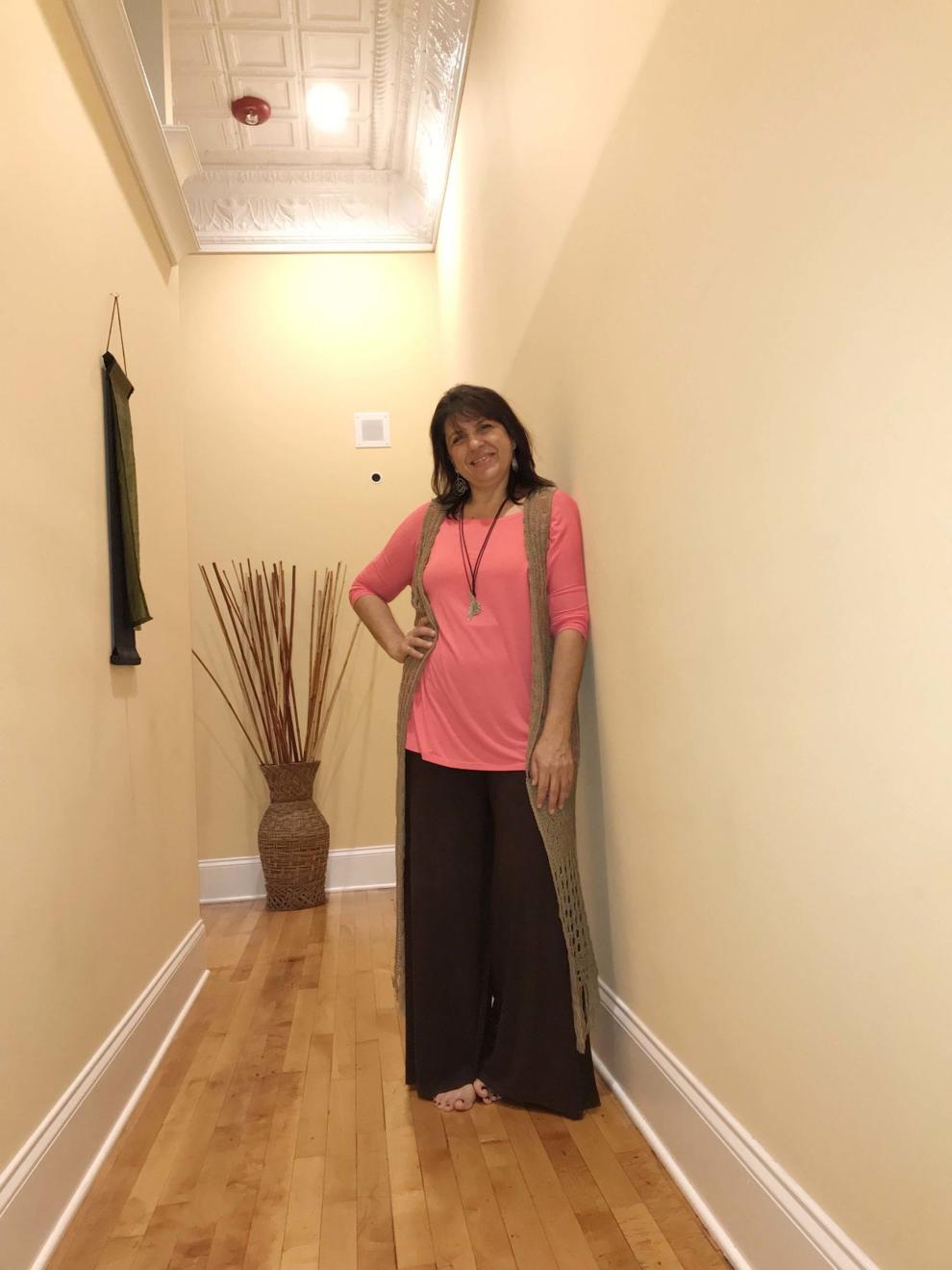 Vicky Geros has been running her yoga studio in downtown Concord since 2009. Photo by Neil Swiacki
What is important to know about your company?